Home
Books
Vila's Cottage Crafts
Radio Interview
Print Interviews
Feline Buddies
Other Pictures
Plant Friends
Rituals
Spells
Altars
Correspondences
Links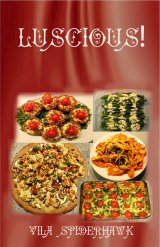 Here is just a sampling of the wonderful side dishes you can make from Luscious! Every one of them lives up to the book's name! These alone are worth the price of the book, but, oh, there's so much more!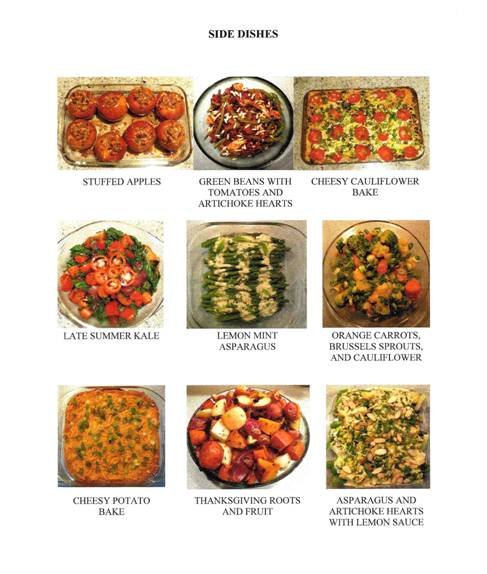 ASIN: B06XSMNN5Z

Luscious!--a book that lives up to its name with delicious dishes to please your palate while keeping you healthy and happy!
NOW JUST 2.99! No shipping! No delay!

Click here for this book at the Kindle store
Don't have a Kindle device? Click here for a FREE Kindle for PC program from amazon.com
Have a tablet get the Kindle app here

Below is a slide show featuring some of the recipes from this book.
Here is a sampling of some of the oven dishes you can make from Luscious! Believe me, each one lives up to the book's name!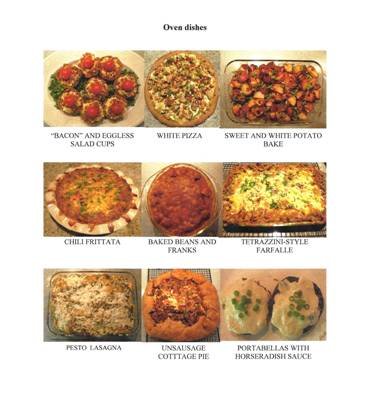 Reviews


5.0 out of 5 starsYum Yum!
By moonwillow on August 21, 2017
Never disappointed in any of her books! So many "Luscious" recipes that not only taste good, but are good for you. It's rare to find something so tasty that's also healthy. The book is filled with tips on ingredients, and if your not a vegetarian, meat can be served with or incorporated into the recipes. I look forward to any new books by this author, she tests all her recipes before recommending them, not many can claim that. If your hungry and want to try something de-"Luscious" this is where you'll find it.


---


Editorial review

This book certainly lives up to its name. I have tried many recipes in it, including the pesto lasagna, the butter bean cherry muffins, the rhubarb fruit soup, the carob mint parfaits, and the peachy unsausage. Each has been to die for, or should I say to live for. But the taste of this food is only the beginning. SpiderHawk takes the time to explain the health benefits of every dish in this volume so that I know I can feel good about serving this food to my family. I love that there are very few ingredients in here that I'm not familiar with. And I am grateful for the glossary to tell me what those few are and where to get them. And, while it's not particularly important to me, I'm glad that there are so many gluten-free dishes included here so that those with problems associated with celiac or gluten sensitivity can still enjoy this book. I am not a vegetarian, but to be honest, I didn't miss meat in any of these dishes. And, after reading the health information in here and after eating this wonderful food, I find I could very easily cut meat out of my diet or at least eat much less of it. I love this book and highly recommend it. I wish all cookbooks were this good!

Kelly McKinley


---